Take 5

The Chris Hill daily devotional, a five minute audio fresh every day to inspire you.
Series title:
Getting in on The Acts
Today's message:
Peter preaches the Gospel - Part 1.
(12 of 25)
Listen now
|
Download
(If you have a Mac, click on 'Download' to hear audio)
NEW DVD PACKAGE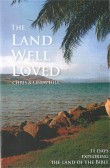 Tour Israel in the comfort of your sitting room! Rich Bible exposition given in the places where biblical events took place. Spectacular scenery – inspirational teaching – rich in Hebrew background. Five DVDs ideal for personal encouragement and also for group home meetings. Each location has its own Track and the whole series lasts for nine hours. Five DVDs for only £30.

To visit the shop for other DVDs, CDs and books, click here
NEW BOOK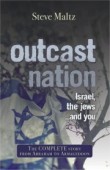 At last a book that fully explains the mystery of Israel and the Jewish people. From Abraham to Armageddon, Steve Maltz takes you on an incredible journey in his customary incisive, entertaining and informative way. Only £10 (384 pages!)

To visit the shop for other DVDs, CDs and books, click here
Does this resonate with you?
They shall be radiant over the goodness of the LORD" - Jeremiah 31:12.
Are you ready for Jesus' Second Coming?
Do you know what the Bible says about the "Last Days"?
Are you a Watchman, shouting the alarm to other believers and to non-believers?
Are you aware of the terrible problems associated with iniquity in the heart?
Is your level of discipleship satisfying Jesus? Is it satisfying you!?
Have you understood what Jesus meant by "worship in spirit and truth"?
Are the Jews still God's Chosen People?
Has Israel a place in God's future plans?
Who has entitlement to live in the Land of Israel?
Does the Old Testament matter very much for our understanding of the New Testament?
Is there more than one way to be saved?
Can we identify the definitive version of "the Good News" anywhere in the Bible?
If you identify with one or more of these statements or if you are just intrigued by them, then we believe that there is much we can offer you. Why don't you just browse through our pages and see if anything clicks.
C L Ministries, 28 Thorney Road, Capel St Mary
Ipswich IP9 2LH